Swipe to the left
Tis the Season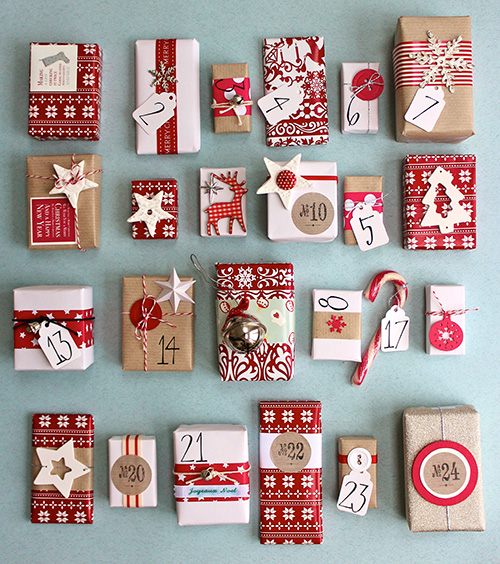 Picture from http://www.katescreativespace.com
Can you believe advent starts on Sunday? Absolutely craziness! I just ordered our advent calender this last week and I need to pick up some goodies to go into the calender. Last year I made our own advent calender but unfortunately time seemed to be nonexistent this time around . And Christmas presents, yep got get my list together, my oh my so much to think about. But there is a way to stay stress free this holiday season. Here are my top ten ways to stay stress free this season:
1. Sit down and make a list of everyone you need to buy for this season, along with who to send Christmas cards too.
2. Ask what everyone is wanting. There's nothing worse than receiving an unwanted gift.
3. Don't second guess your present choices or take too long deciding on what to get. This will just confuse you. Go with your instincts.
4. Stick to your budget. There is no reason to go into to debt over the holidays.
5. Christmas is about family and friends, don't forget the best present of all is spending time with your besties.
6. Do your research. Find out where to purchase the gifts and then plan out your shopping trip accordingly. This will keep you in line so you don't over spend or take too long shopping!
7. Listening to Christmas music to get you into the holiday spirit. Everyone loves to sing along to a cheesy Christmas song!
8. When decorating your home and decorating the Christmas tree, make it a family affair. Everyone loves to participate in decorating the tree!!
9. Allow yourself a nice big glass of wine and a bath this holiday season. It's the best way to lower your stress levels.
10. Remember to have fun this season!!!! Don't take it too seriously. The season is about friends, family, giving, drinking and eating!!!! It's suppose to be fun!!!!! Wednesday I'll be sharing some fun advent calenders ideas! So stayed tuned!!!!
kelly xx