Swipe to the left
Tips for How to Organise Your Newborn Baby Clothes
Since they're so small, it can sometimes be harder to organise your newborn baby's clothes than your own wardrobe. Not to worry, though: there's no need to invest in a whole new range of specialised storage equipment. Instead, there are plenty of ways to use cheap and commonly available household organisational products to store your little one's organic cotton clothing.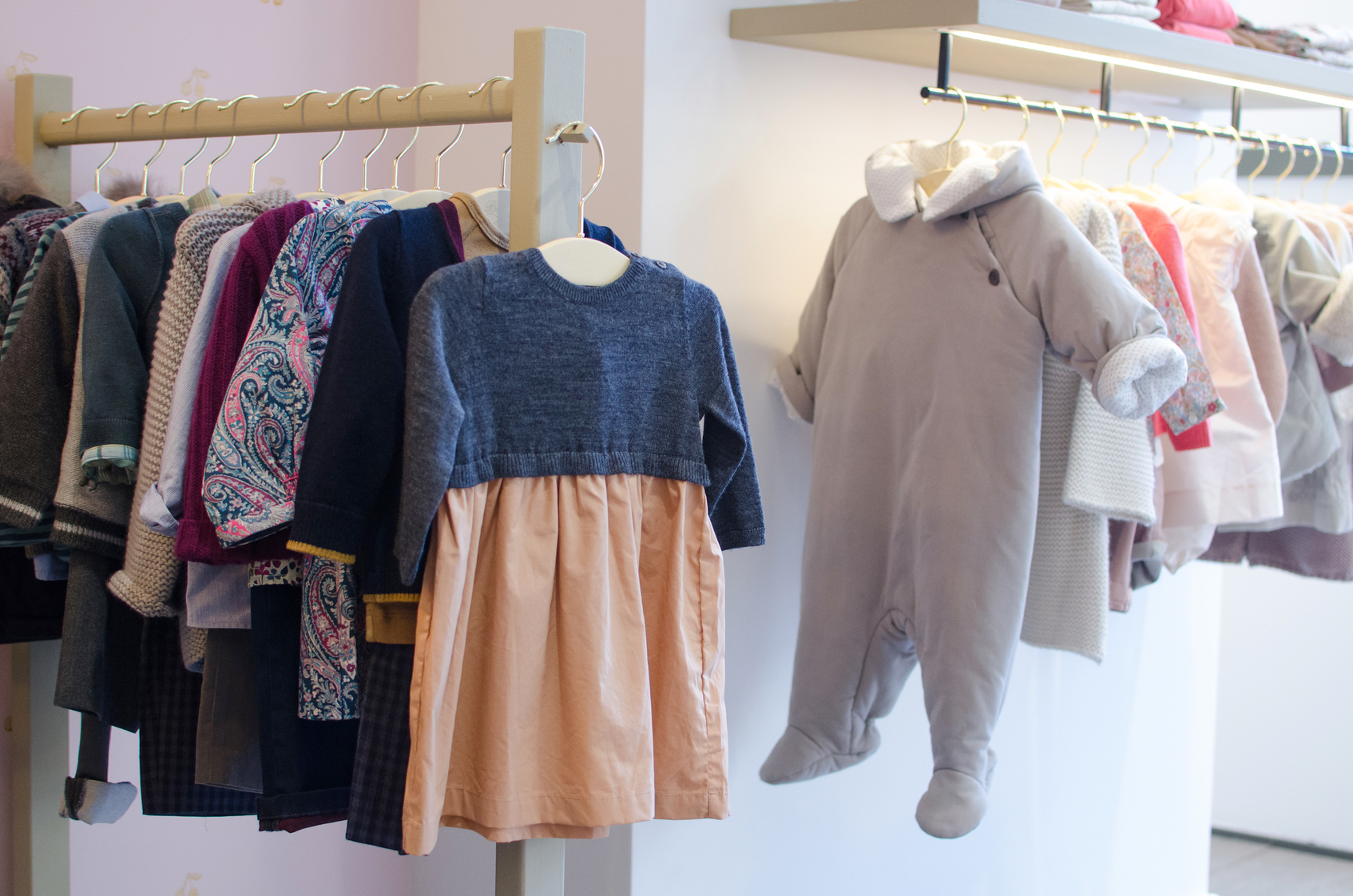 Here are a few handy tips on how to best go about keeping those garments organised, and save yourself time and effort when dressing your newborn.
1. Use an Ornament Box Inside Draws
In the draws where you keep your little boy's or girl's baby clothes, use an ornament box like this to organise their tops and bottoms. Rolling them up individually will save a lot of space, and mean you can easily see from above all the options you have to dress your little bundle of joy in.
2. Repurpose a Hanging Shoe Organiser
These versatile pieces of homeware can be used for a huge variety of purposes, including storing your newborn baby clothes. Roll them up and give each item its own space in the shoe organiser, hanging on the back of a door near where you regularly change your baby for optimal ease of use.
3. Make Use of Wardrobe Dividers
As your child grows, you'll need to keep track of which clothes still fit them, and which you might like to keep for any potential future siblings as hand-me-downs. If you have space in your baby's wardrobe to keep old clothes alongside new ones, consider using simple dividers to separate them by size or age range.
4. Install a Hanging Rail Under a Shelf
For extra hanging space, try installing a rail underneath a bookshelf or storage space to hang more of your newborn baby clothes on. It won't need to have as much height from the ground as you'd need for your own clothes, of course, so even the space beneath a low shelf or cupboard could work perfectly well.
5. Convert an Old Bookshelf
If you don't have a dedicated wardrobe space for your little one, have a go at converting another unused piece of furniture for this purpose. An old bookshelf works well for this, as the height of the shelves is often just right for small garments such as our organic cotton clothing to hang between
6. Employ Clothes P

egs

with Hangers

Your newborn's clothes are going to be much too small to fit on regular-sized clothes hangers. Instead of buying extra small hangers only to need full-sized one after a few years, simply use a few clothes pegs to attach tops, bottoms, bodysuits and rompers to hang from the same clothes hangers you use for your own clothes.
7. Use a Clothing Cart
For maximum convenience — and if you often have to change your newborn in more than one location around the house — use a clothing cart. This kind of simple piece of furniture with wheels is often available from interior shops for use in the kitchen, but you can just as easily use it for storing your baby's organic cotton clothing on, among many other things!
8. Put Dirty Clothes in Mesh Laundry Bags
This way, you can wash bundles of your boy's or girl's dirty baby clothes all together without removing them from the laundry bag. This will help to keep them in good condition, and not get mixed up with your own clothes if you're washing them at the same time.

Now that you have some innovative ways of storing and organising your newborn's clothes, why not fill up those spaces with cotton clothing for babies? Our products at Sense Organics are organic, Fair Trade produced, and a comfy fit for your loved ones.