Swipe to the left
The Shop Up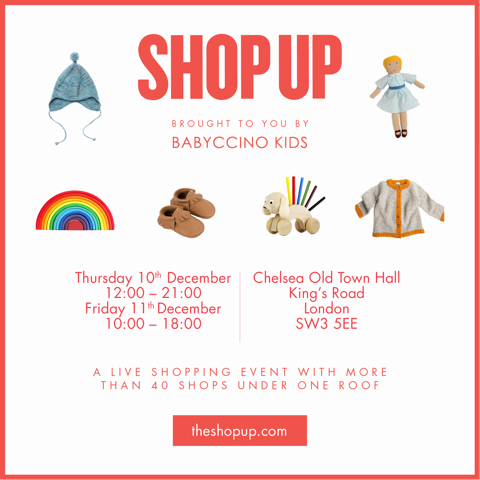 Last week Sense Organics participated in the 3rd Annual Babyccino Shop Up. It was loads of fun and I met loads of amazing other shop owners! The Babyccino Shop Up is a popup shop with a variety of amazing kids shops selling their product for two days under one roof. There were kids toy shops, book shops, clothing shops, you name it was there. The best kids shops around all gathered under one roof for a spectacular event. The Shop Up took place in the beautiful Chelsea Town Hall in Chelsea last Thursday and Friday and mamas and papa from all over London came to finish up their Christmas shopping.
If you haven't heard of Babyccino Kids, do check them out! Babyccinio Kids is a lifestyle and shopping portal website for fashionalbe parents like yourself. If you're looking for a kids shop in a certain area you can head over to Babyccino Kids and they can help you find a shop in that area or if you are interested in a good read about the lastest in the kids world, head over to their blog.
Here are some photos from the fabulous event.
Kelly xx
First and last photo were taken by the talented Lesley Colvin. Taken from Babyccino Blog