Swipe to the left
How to Plan an Eco-Friendly Family Summer Holiday
Wondering how to live your values and plan an eco-friendly family holiday this summer? In this short guide, we'll look at choosing where to go, what to pack and how to keep your cool with your toddler and the rest of your family this summer holiday season.
Find baby-friendly destinations
The first step to planning a successful family holiday with your little one by looking for baby-friendly places to go. Trying to plan something for a destination where it is unusual or even unwelcome to travel with a baby is just going to make your life difficult, so start by looking at places where your whole family will feel comfortable.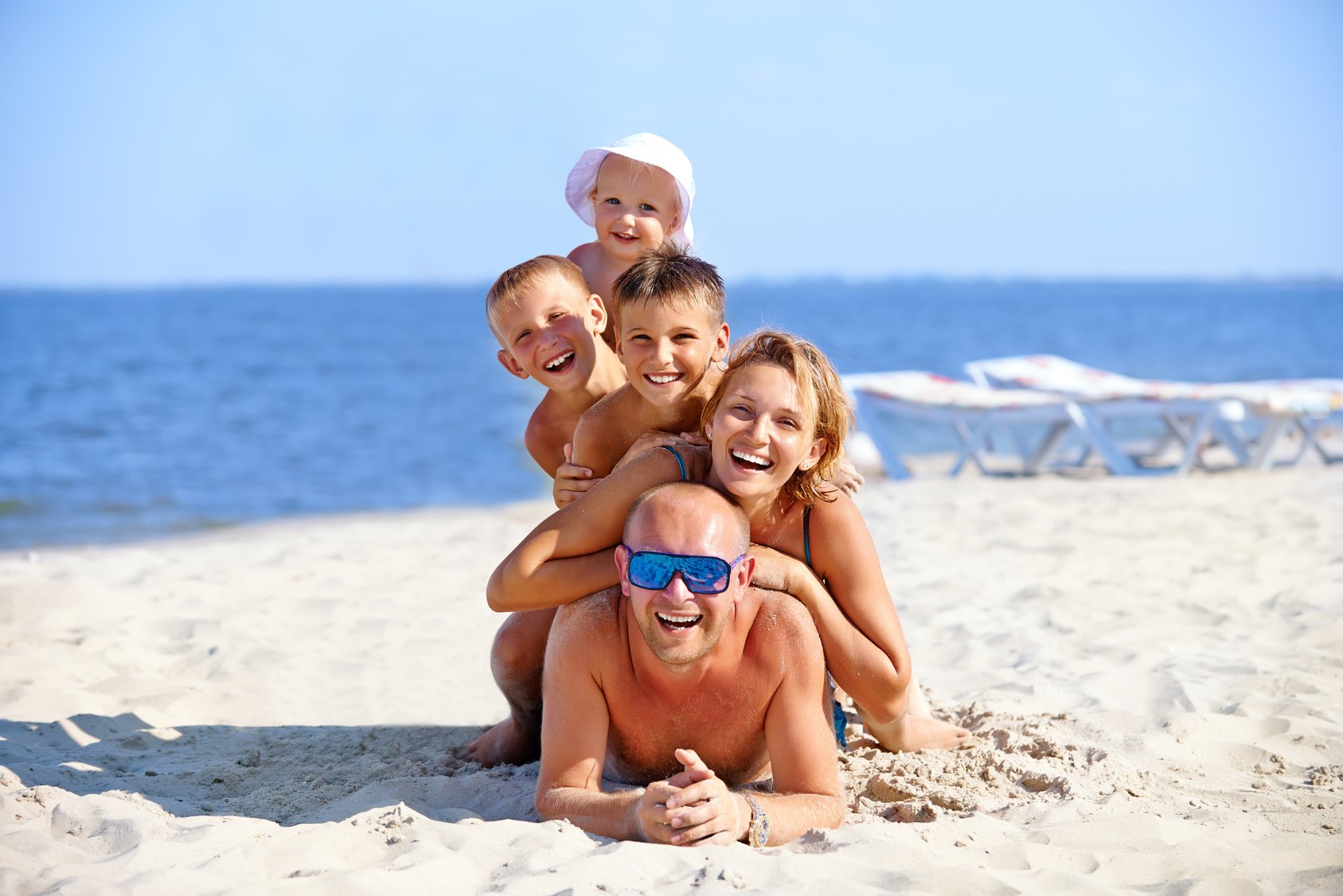 For European city breaks, Stockholm or Berlin are particularly known for being baby-friendly, as are the rest of Sweden and Germany outside of the big cities. There are also plenty of toddler-friendly beaches around Europe.
Make it eco-friendly and responsible
Taking the time to do research into making your family holiday both eco-friendly and responsible will not only give you greater peace of mind but can also indirectly help to create a better world for your child to grow up in. Start by simply doing a Google search for your chosen destination plus the phrase eco-friendly or responsible travel and see what you can find. You'll likely come across travel agencies that specialise in booking holidays with a focus on the environment and sustainability or even specific properties, hotels or organisations that you can book to stay with.
Become a packing ninja
While it can be tempting to pack everything under the sun that you and your child could possibly need for every eventuality on your summer holiday, it is best to travel as light as possible. This not only keeps it simple for you but also in an effort to make your holiday as eco-friendly as possible: less luggage means less fuel burned!
Remember that if you're flying, you are limited to taking only liquids, creams, gels or pastes in containers up to 100 ml that fit into a single 20 cm by 20 cm resealable plastic bag in your hand luggage. Fortunately, there is an exception for baby food or milk that may be in a container larger than 100 ml, but it may need to be screened by airport security staff.
That said, some essentials that you'll definitely want to pack and keep close to hand for the journey, whether by plane, car, train or bus are:
Feeding equipment such as bowls, spoons and bibs

Nappies and changing supplies

Wet wipes for unexpected spills and messes

Toys and books for entertainment to keep them occupied

A basic first aid kit

And of course, don't forget the summer clothes for your little one!
Minimise the stress factor
There are enough things that can possibly go wrong on any trip, with children in tow or not. There can be unexpected delays, sudden changes in weather, technical hiccups or even cancellations.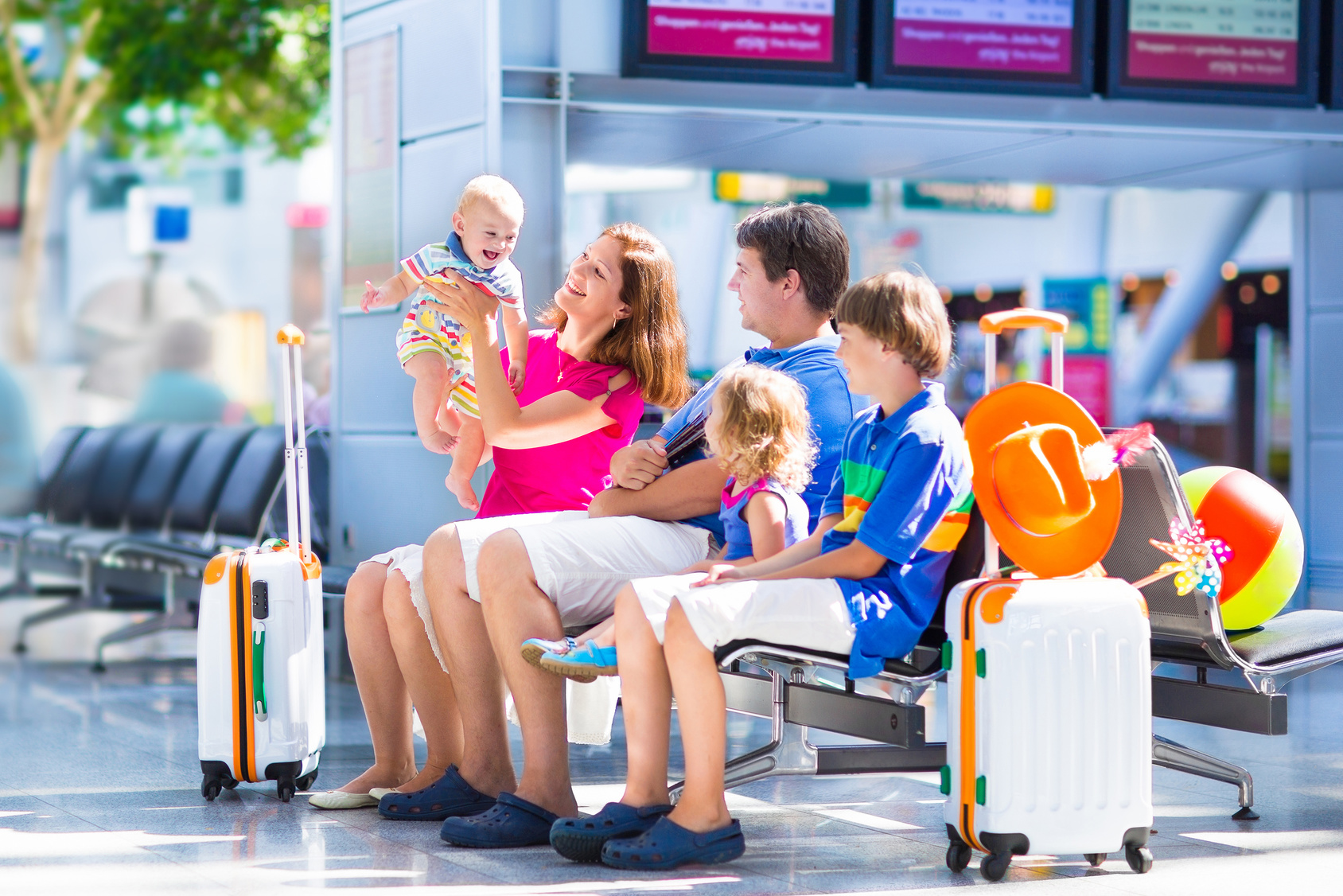 Adding a toddler to the mix can make things potentially make any of these situations even more stressful, so plan in advance and consider your options carefully. Here are some particularly helpful tips:
Make sure your baby's vaccinations are all up to date, and if they haven't already had one, consider getting them a flu jab, especially if you'll be taking a plane, as the recycled air shared by several hundred people is much more likely to expose you to nasties that you can do without!

Consider booking something all-inclusive. This way, you don't have to worry about not being able to find food, entertainment or perhaps even assistances with your child, because it's already catered for in your holiday offer.

If flying, pay the extra to go direct and avoid flight transfers. Changing planes with a toddler, potentially having to wake them up and get to the next gate on time is a stress you just don't need.

If driving, try to avoid rush hour traffic, keep alternative back roads in mind in case of road closures, and consider places where you can break the journey for

toilet

, feeding and play breaks.

Expect things to take longer. Adjusting your expectations before your trip and realising that everything will probably take longer than you are used to without a baby will help to avoid stressing out if things don't go quite to plan.
Follow this advice to get underway with planning your eco-friendly family summer holiday that everyone will enjoy! Are you ready for the summer?