Swipe to the left
8 Organic Baby Clothes to Make Your Newborn Look the Bee's Knees this Summer
Making that extra little bit of effort to dress your newborn in our organic baby clothes is worth it to make you both feel that extra special. With our range of fun, stylish organic baby clothes, your newborn can look as cute as a button this summer!
Yaro Retro Sleeveless Baby Body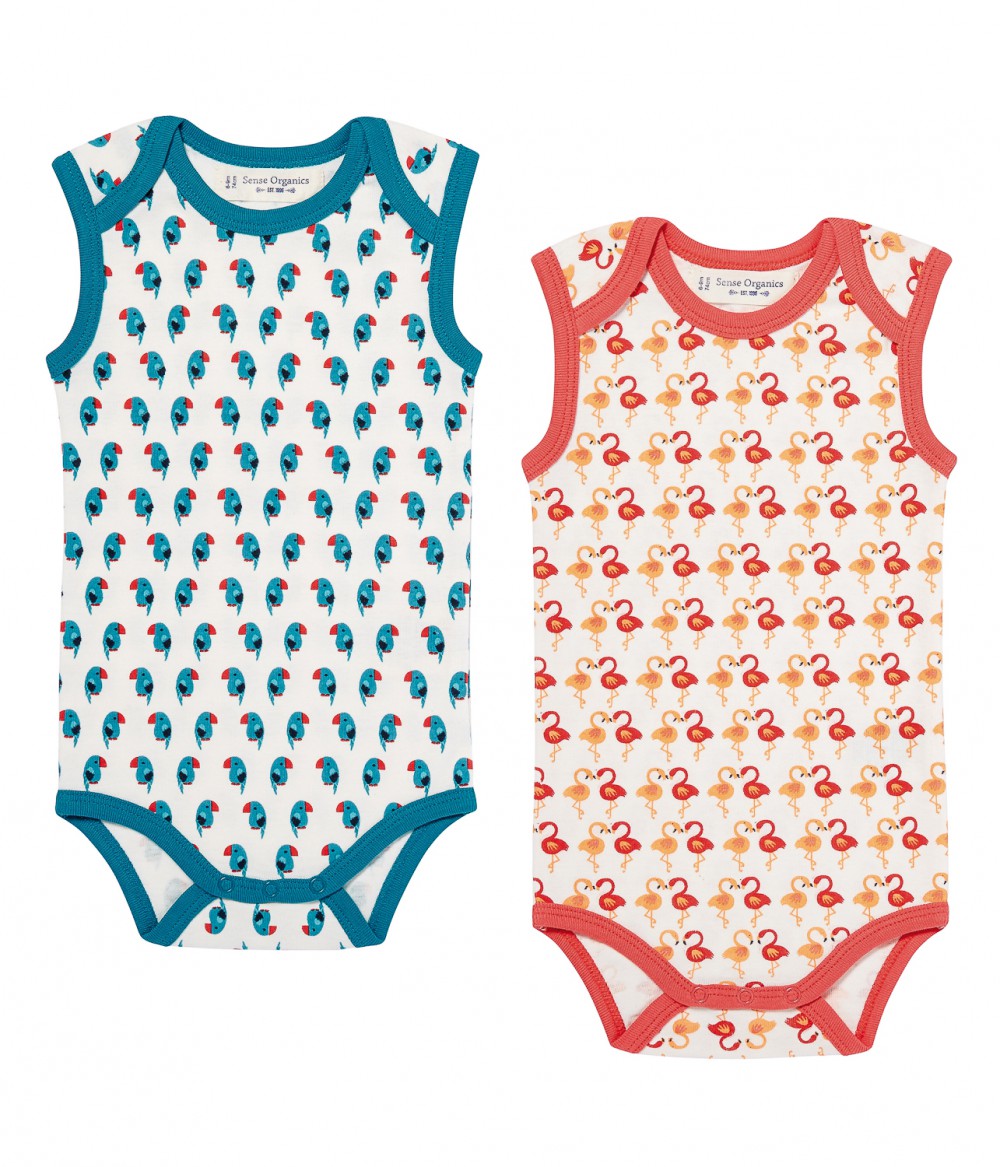 Ideal as a base layer, or as a onesie during summertime, this unisex sleeveless and legless bodysuit will make your little one look as cute as can be. Featuring either a turquoise parrot print or a coral flamingo print, it is made of 100% organic Jersey Rib cotton. It also has an envelope neck opening for easy dressing and is of course machine washable.
Wayan Long Sleeve Baby Romper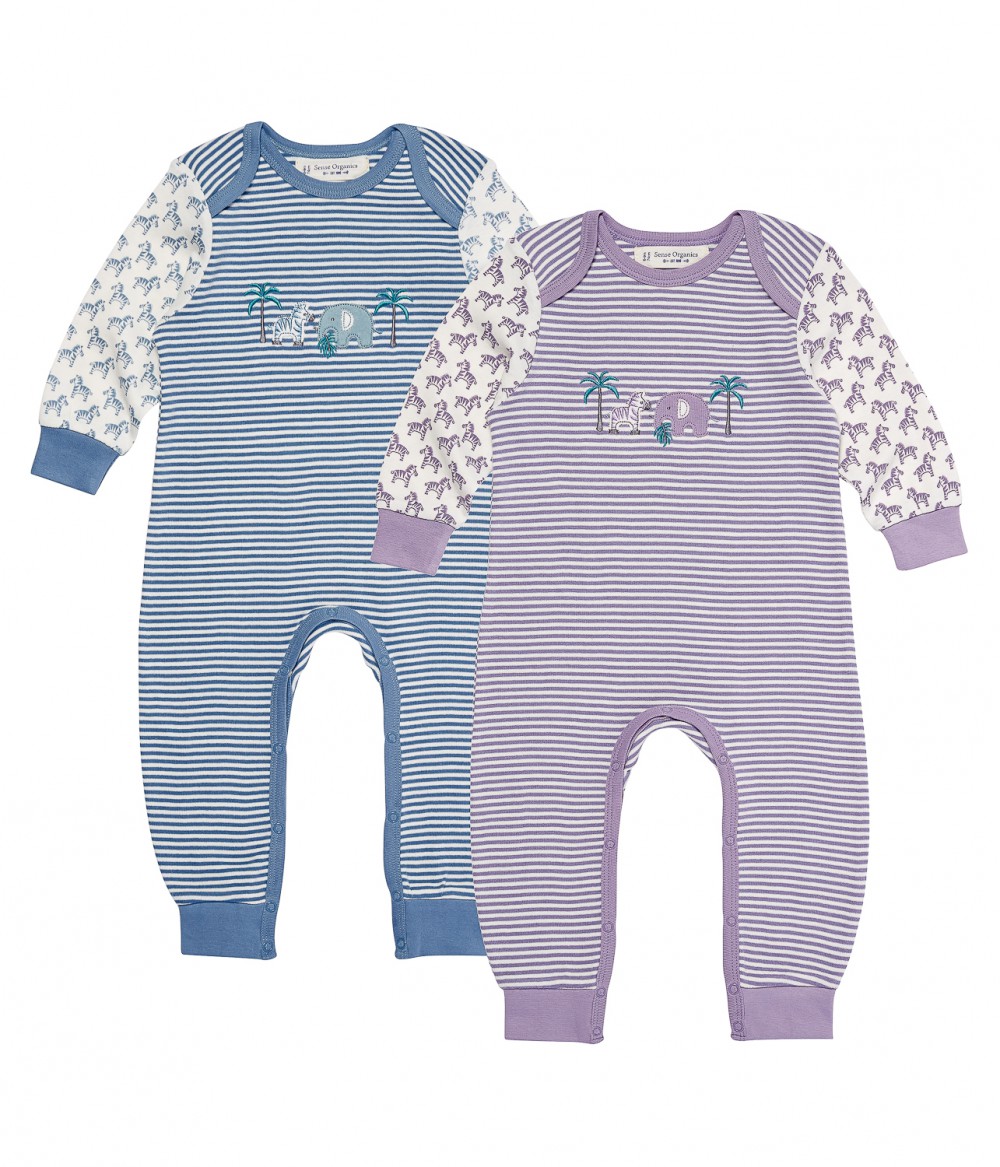 Available in grey blue or dusty mauve, this unisex long-sleeve bodysuit with legs features a cute zebra and elephant applique design on the chest. Perfect for when your newborn wants to go wandering around at home with bare feet.
Selly Safari Shirt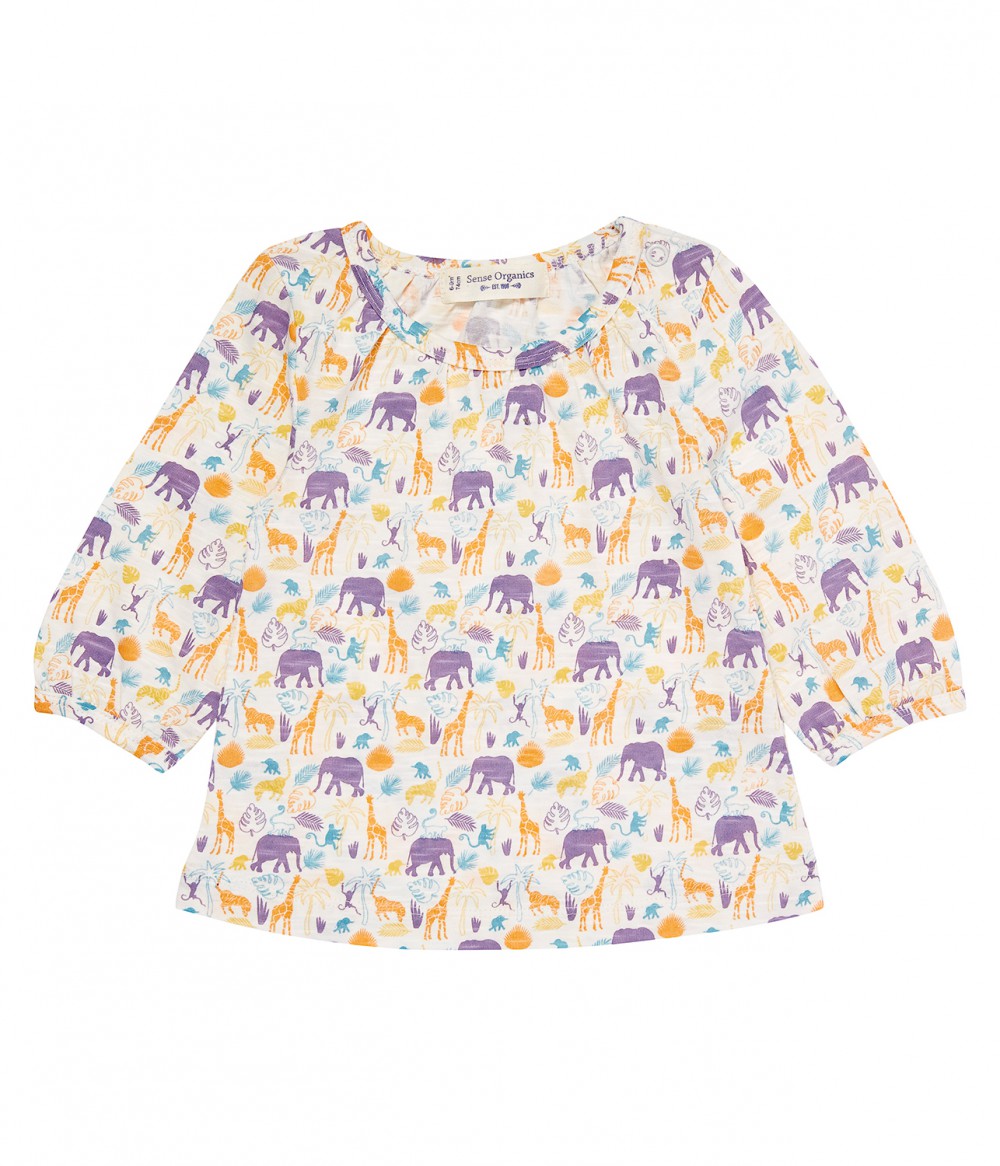 Ready for an adventure? This loose-fitting shirt featuring a multi-coloured zebra, giraffe, elephant and monkey motif is perfect for putting you both in a summery mood! It is made of soft and skin-friendly organic Slub Jersey cotton, it's machine washable and has a round neck opening for easy dressing.
Dolores Long Sleeve Reversible Shirt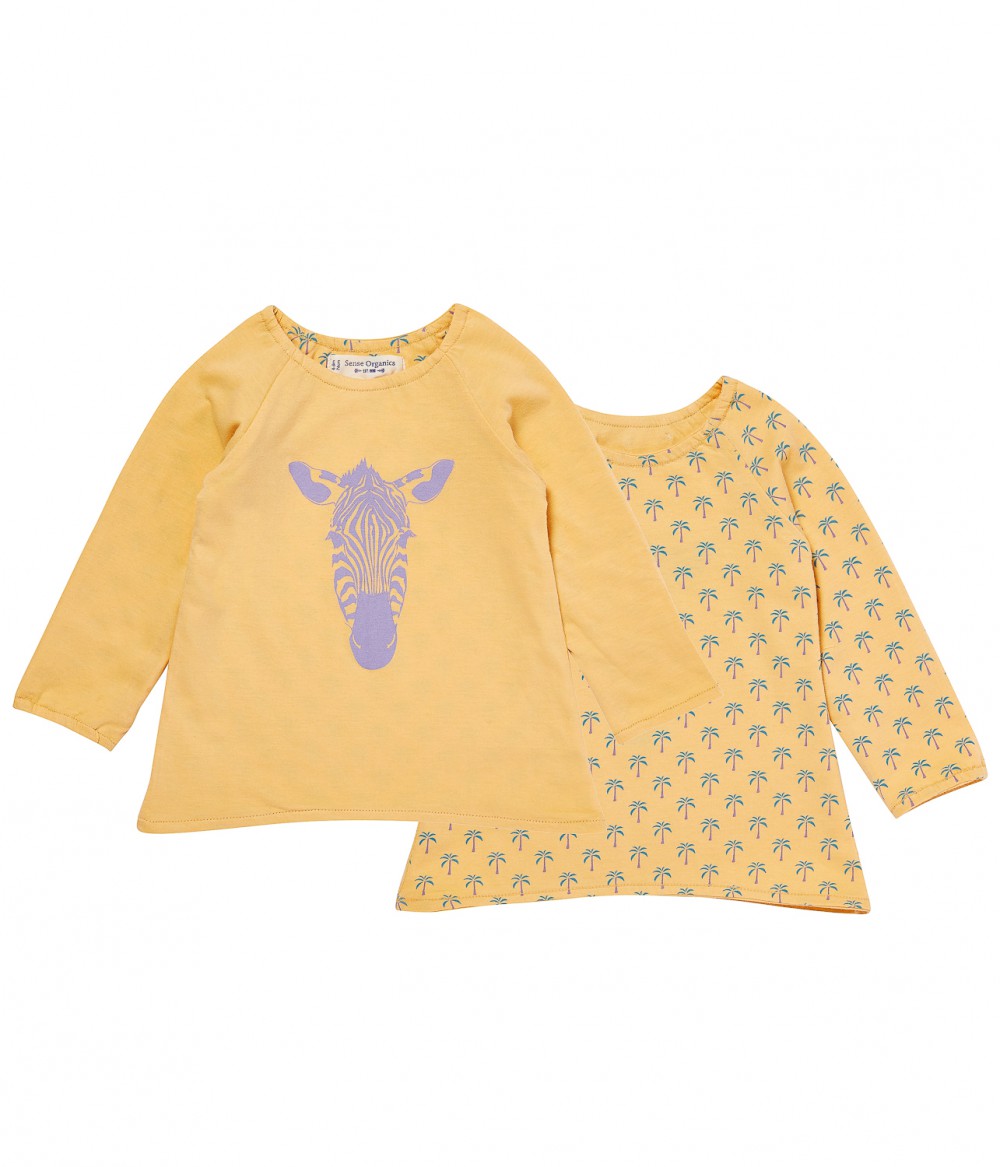 This fun long sleeve shirt in pale apricot is really two different shirts in one! One side features a cute mauve zebra head, but turn it inside out and get a repeating palm tree design for a more summery feel. Made with our signature 100% organic Single Jersey certified by GOTS, it's soft, cosy and machine washable.
Yoeky Retro Short Sleeve Baby Romper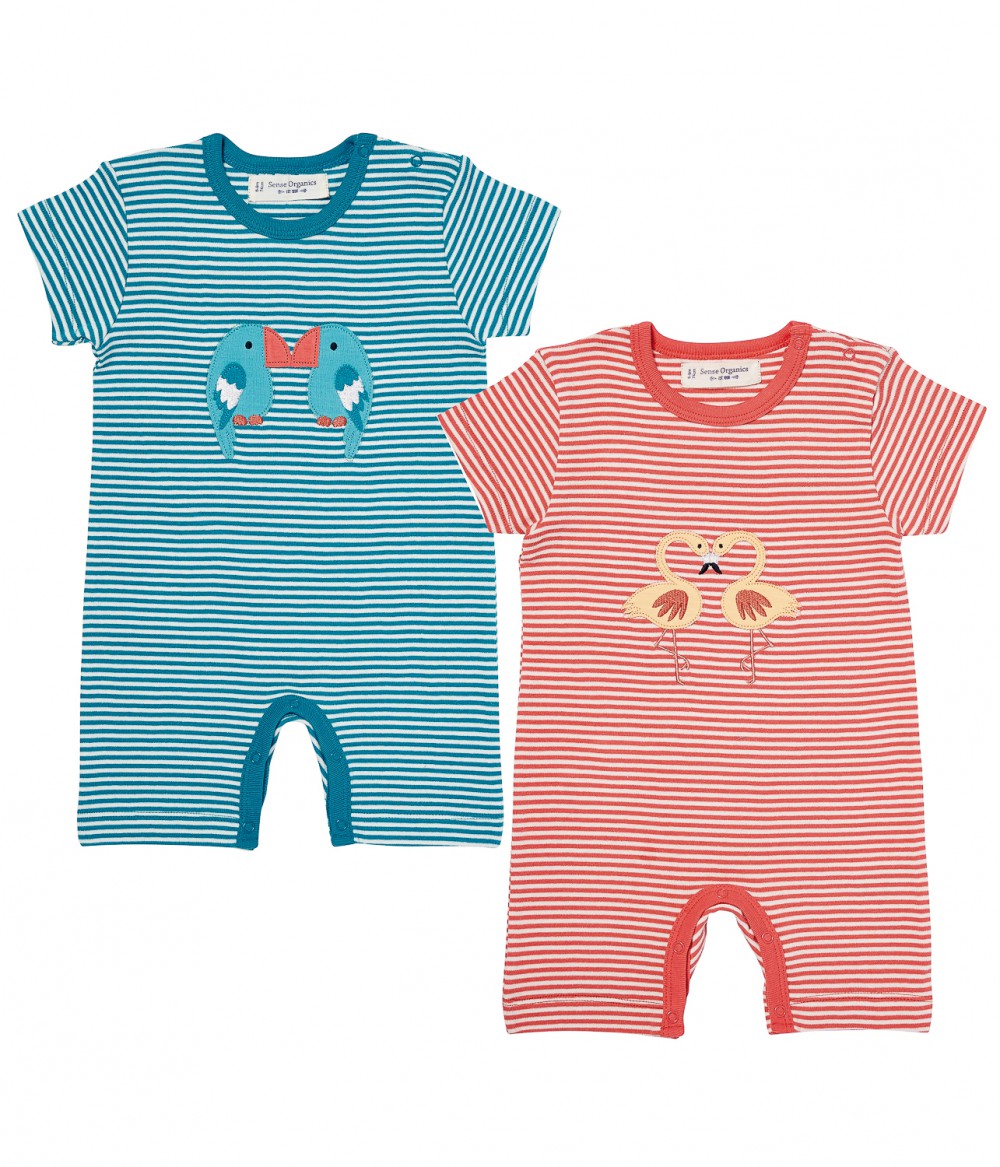 With short sleeves and short legs, these unisex rompers feature our familiar turquoise parrot or coral flamingo applique designs, set against stripes. With a round neck opening, these rompers are great for playing, napping or even sleeping in.
Emilia Summer Baby Playsuit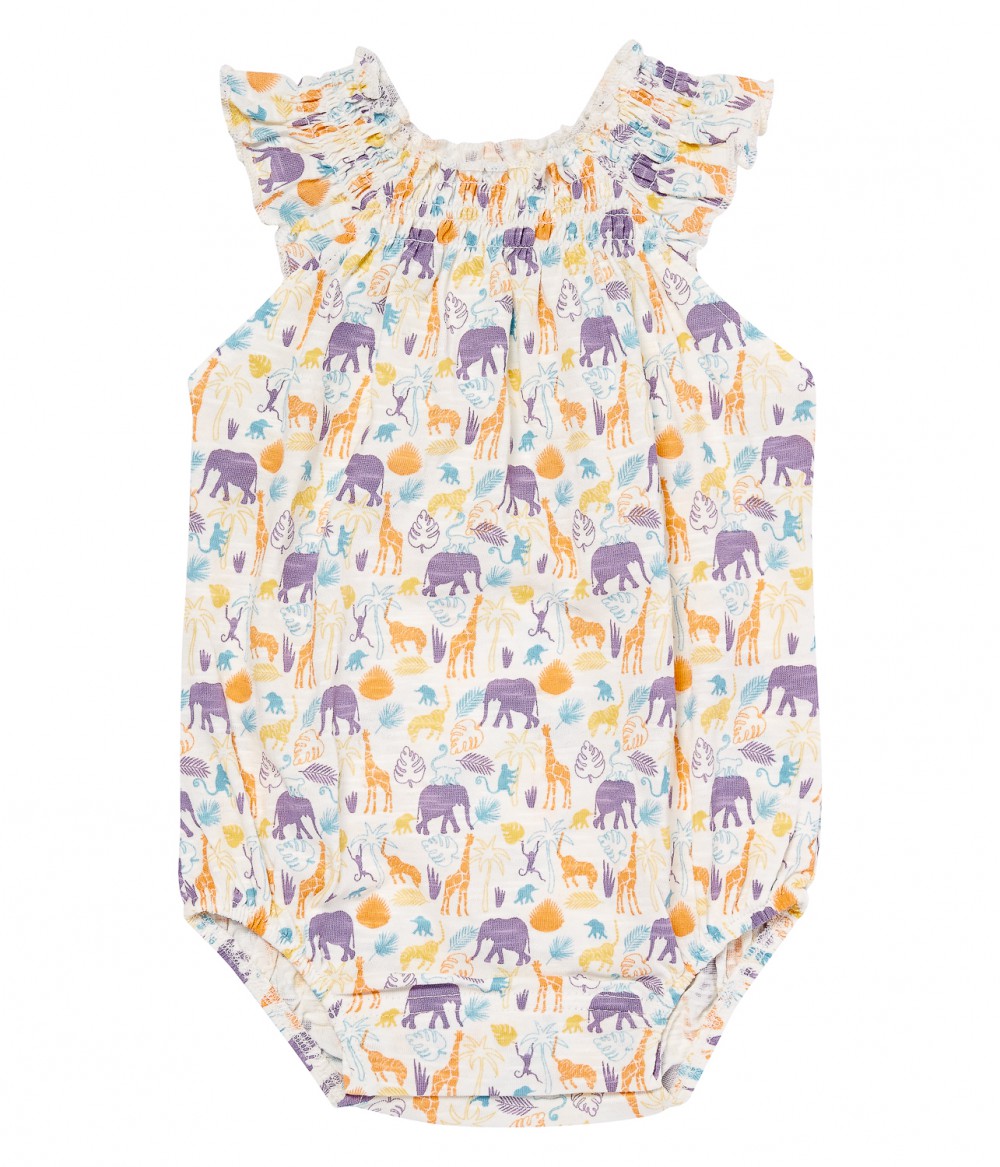 Featuring our colourful zebra, giraffe, elephant and monkey motif, this playsuit provides maximum freedom of movement for your baby while exploring the world! Made of light and skin-friendly Slub Jersey with smocking at the neckline to make it both easy to get on and off, but also for a bit of a different look. It also has poppers at the bottom to fasten the legs, meaning it doesn't have to be fully removed when it's time for a nappy change.
Taio Long Sleeve Sweater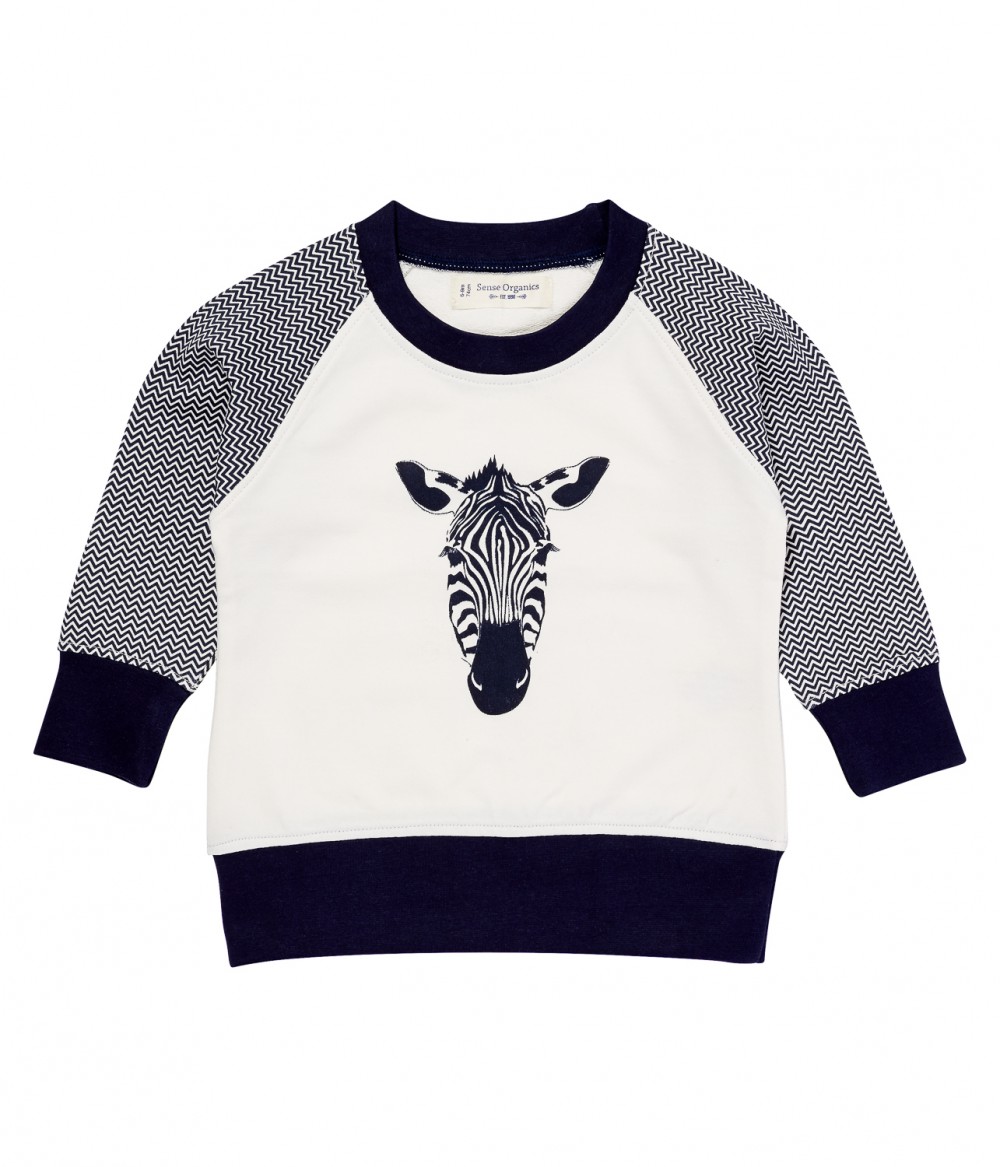 With navy blue, zigzag, raglan long sleeves, this sweater features a bold zebra head print on the chest. The rib cuffs mean it'll fit snugly around your newborn's wrists and won't ride up and become uncomfortable.
Retro Tilly Short Sleeve Shirt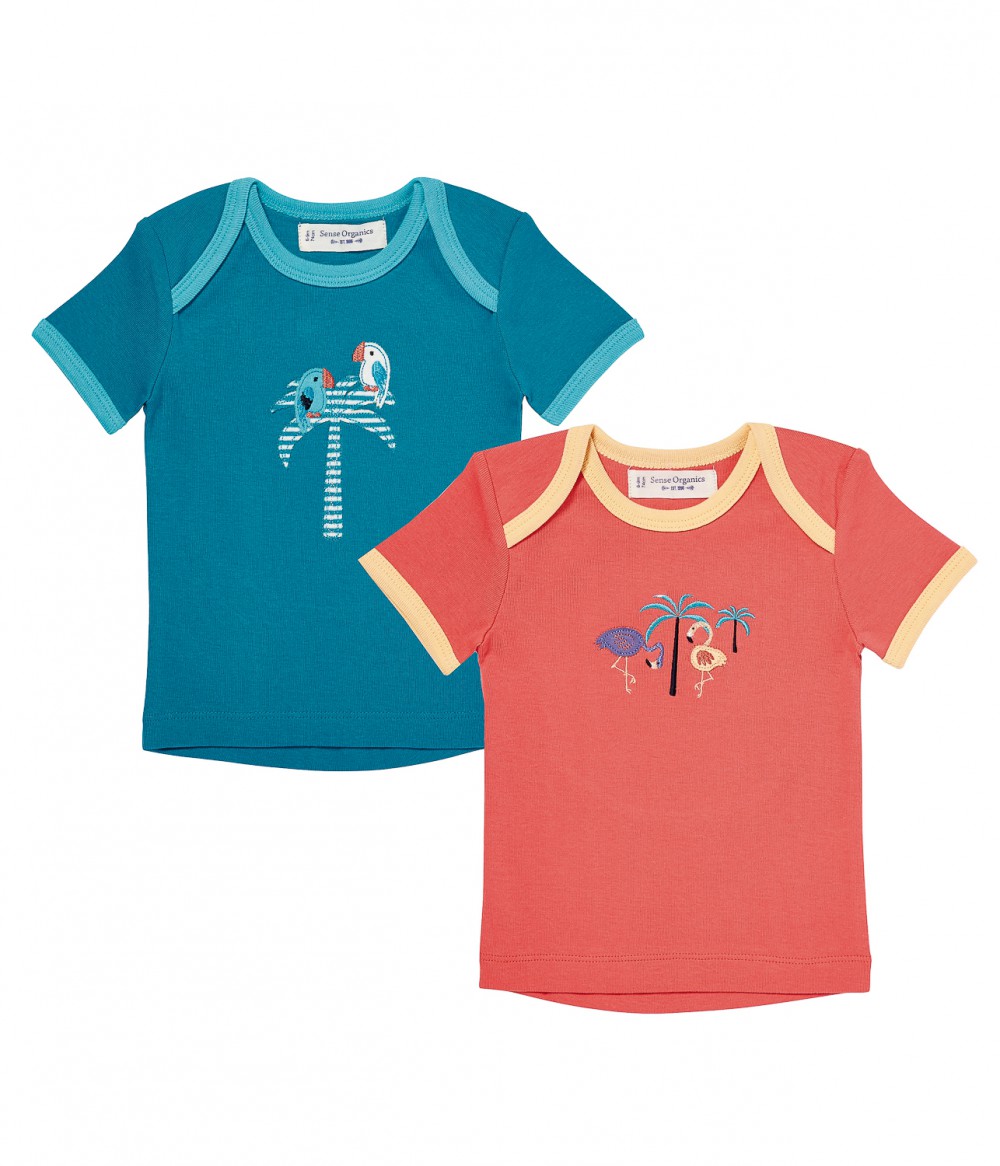 With a cute flamingo or palm tree applique design on the chest, this shirt with an envelope neck opening and short sleeves will have your baby looking ready for summer in no time! Made from our signature 100% organic rib cotton, it'll keep your newborn cool, calm and comfortable.
Check out our full range of newborn baby clothes and have your little one dressed up, looking their best right away!