Swipe to the left
Keep Your Baby Warm and the Planet Cool: 5 Ways to Be Green This Winter
How's your green rating? There are so many simple ways to be eco-friendly this Christmas.
With the nights getting colder and longer, you may be worrying about the extra heating and fuel you've been burning and its effect on your carbon footprint. But there are so many more ways to be green than just turning down the heating and layering up in organic kids clothes. Especially if you're a young family, there are some little changes you may not have thought of which will help keep your household environmentally friendly this winter.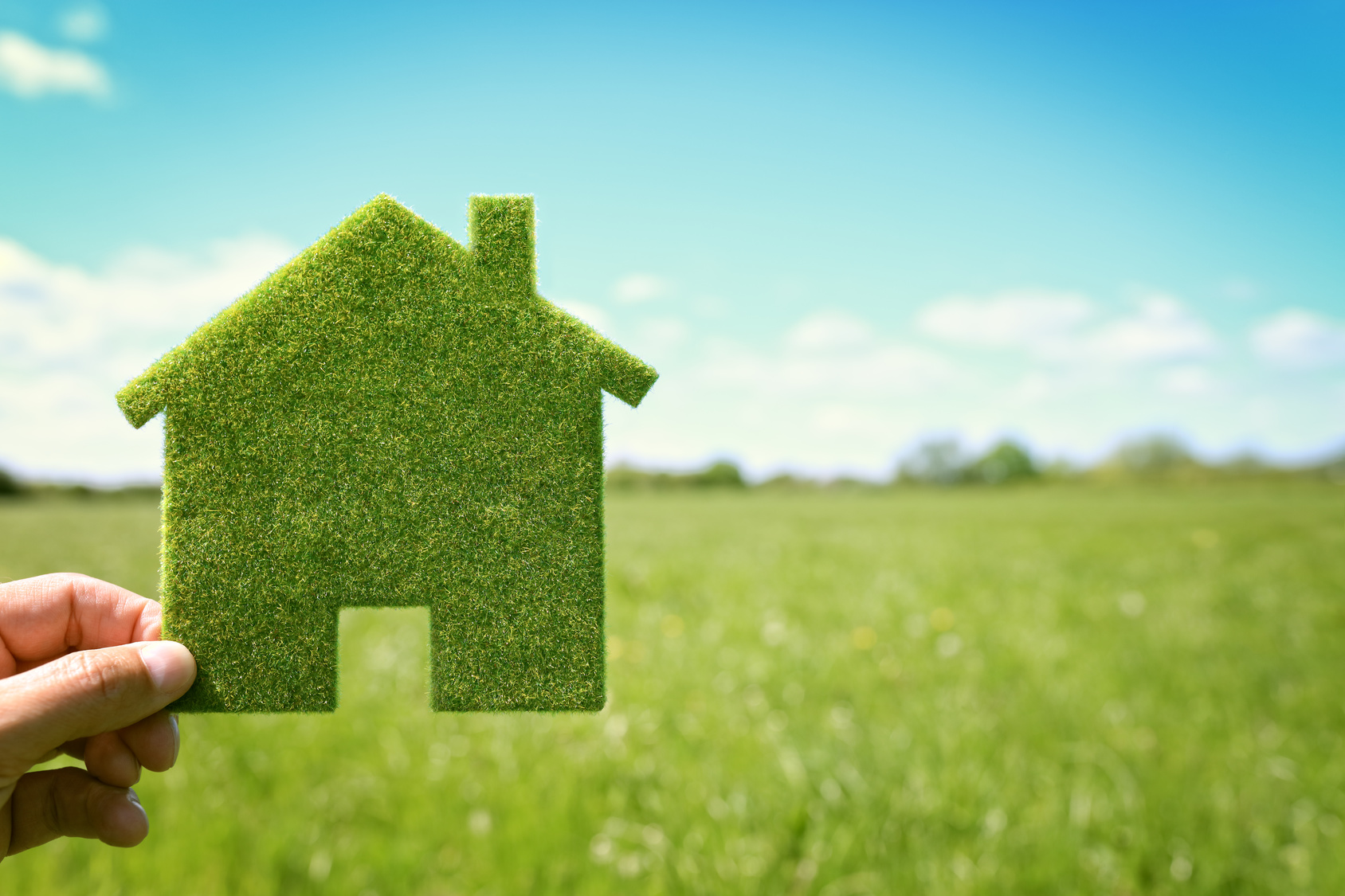 1. Be Bright With Your Christmas Lights
Lighting your house up until it's a beacon which can be seen from outer space is an obvious no-no, however much you want to compete with your neighbours. Unnecessary and extravagant Christmas lighting doesn't just cause a lot of carbon emissions (around 400kg), but it can also add an extra hundred pounds or so to your electricity bill for the season.
That doesn't mean you have to give up the twinkling lights which chase out the dark and gloom of winter, though. LEDs have been shown to be much less harmful to the environment, so where possible, choose lights with LED bulbs. If you're using lights on the outside of your house, buy a timer so that they come on for just a few hours in the evening, when people are around outside to see them.
2. Make Your Gift Giving Practical (or Edible!)
What used to be a holiday that centred around spending time with family has now become consumerism crazed, with days like Black Friday encouraging excessive gift giving of toys which will be played with once and then not touched again. In the first few weeks after Christmas, thousands of presents appear on eBay with the description 'unwanted Christmas gift' and the etiquette of giving gifts to children seems to have become focused on quantity over quality.
The consequence of this is that hundreds of thousands of Christmas gifts each year become landfill. The answer? Stick to gifts you know will be appreciated, like something edible or wearable. For parents with young children, fair trade cotton children's clothes are a great gift. Organic kids clothes tend to come in more neutral colours, so there's no clash of taste — and growing children always need more high-quality clothing.
If you're really struggling to pick out a specific present, a gift voucher for something ethical, be it ethical baby clothes or a weekly vegetable box from a local farm, is both a safe and environmentally conscious gift.
3. Choose A Meat-Free Christmas Day Spread
The effect of the meat industry on the environment has been a much talked about issue this year; it's more damaging than the entire transport industry combined. A traditional Christmas dinner can often be a very meat-heavy meal, but it doesn't have to be. In the UK alone, around 10 million turkeys are killed for Christmas every year. Try replacing your turkey with a nut roast, or if you feel like really turning up the heat on your environmentally friendly credentials, you could even consider a vegan lifestyle.
This is about more than just what you eat; it's also about what your wear and put on the skin of yourself and your family. Organic kids clothes from Sense Organics is a great place to start; all our products are vegan friendly and cruelty free, while remaining stylish and durable.
4. Where Possible, Choose Reusable and Eco-Friendly
When you're wrapping your fair trade cotton children's clothes, as pretty as it may look, try to resist wrapping it in three layers of special paper with ribbons on top that just get thrown away. About 83 square kilometres of wrapping paper will be chucked out or burned in the UK at Christmas time, which is enough to gift wrap the island of Jersey. Add to that over a billion Christmas cards, which would circle the earth five times, the 125,000 tonnes of plastic packaging and all the Christmas trees which have been chopped down, and you have yourself a very wasteful Christmas.
To avoid this, send eCards instead of Christmas cards and use eco-friendly packaging. Try to avoid buying gifts that are packaged in enough plastic to fill a small room. Instead, opt for simpler gifts. If you really want to go green, you can either make your own Christmas tree or get one in a pot to sit in your back garden for the other eleven months.
5. Heat Just the Rooms You're In
How many rooms do you really spend time in at Christmas? If you're spending the day cooking, the kitchen will heat itself. Gather the family together in the living room and keep it warm. Turn off the heaters in the rest of the house. The cosy feeling will bring on the Christmas spirit, as well as cutting down your heating costs.
It can even be a chance to get the first use out of those organic baby clothes and cosy sweaters you've received from Santa Claus this year, as you bundle up to keep warm when the fire gets low.
You don't have to heat up the planet to keep your family warm this Christmas. With our range of ethical baby clothes and a few other ideas taken away from this post, you're making a great first step to having an eco-friendly Christmas.
Start browsing Sense Organics and make your first order of fair trade cotton children's clothes today: we're a fair trade and ethical company that values the people and resources it takes to lovingly create the best clothing for your baby.